Hemp & Bamboo Lycra Jersey - Organic 53%H 42%B 5%L - Black - 220g
A mid-weight Organic Hemp, Bamboo and Lycra Jersey.  A wonderfully, soft and versatile fabric with just the right amount of stretch.   This fabric feels finer than our Hemp & Cotton Lycra.

100% MONEY
BACK GUARANTEE.
This is a soft, stretchy material that is dark in colour and makes great clothes. Perfect for sustainable, comfortable sportswear, leggings and much more.
Bamboo yarn and its fabric has a smooth soft feel. There are 2 types of bamboo yarn on the market: viscose bamboo and natural plant bamboo. The bamboo used in this blended fabric is the viscose variety as there is only a tiny amount of the pure 'bast' plant fibre version (currently less than 1% of all bamboo fibre) available and it is not made into this type of jersey fabric. Viscose bamboo is an extruded fibre which is a chemical process similar to how rayon, tencel & viscose are produced, so it is a man-made fabric. This type of viscose uses the bamboo as the raw ingredient, the cellulose, in the production of the fibre, so it does have eco credentials but not as much as the pure bast plant fibre bamboo.
---
Priced per full metre length up to 9m plus offers on 10m, 25m, 50m & 100m For orders of 50m and above, please contact us for details.
Please note, that once sent, all cut fabrics are non-refundable so please order a swatch if uncertain. We always recommend checking with a new swatch before ordering, as the minimal treatment and organic cultivation methods may result in subtle changes in the hemp fibres, from batch to batch.
Please check the fabric for any faults, imperfections or marks, as we are unable to accept returns of washed or cut fabric.
---
We offer a range Eco Reactive Dyes which can be easily used in your washing machine at home.

Packed weight: 328g/mtr
---
---
Download our full 2020 fabrics prices and specifications data sheet here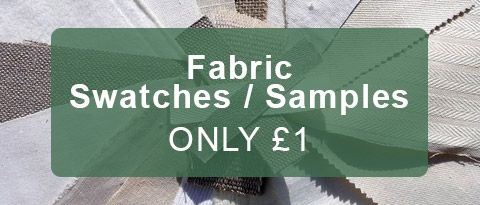 Yarn Spec: 21s, double ply (warp x weft)
Weight: 220gsm
Width: 150cm
Fabric: 53% Hemp-42% Bamboo-5% Lycra
Colour: Black - PFD
Customers who bought this item also bought...