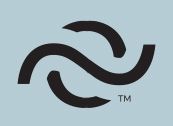 ODAYA Ganja™
Water & Plant-Based Personal Lubricant Gel
made with organic hemp oil
A modern company, founded on 3 core values: quality, simplicity & inclusivity.
ODAYA™ Wellness was born from the common desire of the 3 co-founders to offer products designed to bring great comfort to people, in a world where everything is fast-paced and where stress factors are everywhere. Joëlle, Stéphanie and Maxime aim to bring comfort, pleasure and confidence through different products whose ingredients and materials are specially selected for optimal health and lifestyle, in addition to creating a community where all genders are celebrated.
Originally known as "Sexy Ganja" personal lubricant, and now available once again under the "Odaya" brand.
Odaya Mission:
ODAYA Ganja™ personal lubricant aims to offer the highest level of intimate well-being on a daily basis, without compromise.

ODAYA Ganja™ fosters sexual comfort by using water and plant-based ingredients, including organic hemp oil, that naturally moisturize the body and deliver an extraordinary comfortable sensation.

ODAYA Ganja™ aims to address sexual health needs by setting itself apart through its values centred on health and wellness.
ODAYA™ Ganja Hemp Oil Personal Lubricant - Natural, Vegan, Paraben-Free 100 ml

Keeping the same formula based on water, plants and hemp oil that has been popular for more than 20 years. The personal lubricating gel previously known as "SEXY Ganja®" will henceforth bear the name ODAYA ​​Ganja ™ which will be produced according to the NaturoSativa™ process by ODAYA™; a new brand that is part of the wave of natural products made with organic, vegan, eco-responsible ingredients produced locally in Canada. The company's mission is to offer absolute intimate well-being on a daily basis, without compromise.

A water based lubricant containing hemp oil and homeopathic ingredients. It naturally increases sensitivity, lasts for ages, and is safe to use with contraceptives. And of course the Hempseed oil content nourishes the skin! As ever, a fantastic alternative to the usual!"

Learn More