Hempiness Organic Premium Hemp Seed Oil
We love our pure, unrefined, cold-pressed Hemp Seed Oil for its taste, its versatility in cooking, and its wide-ranging health benefits.
100% MONEY
BACK GUARANTEE.
Grown under Organic farming methods within Europe and packaged in the UK, our Hemp Seed Oil has a distinctive subtle nutty taste, and is made from the finola seed variety. We've made sure that it's free from any nasties too, so we promise that there's absolutely no Gluten, Lactose, Dairy, Sugar, GMO ingredients, Hexane, Pesticides, Additives or Preservatives either!
Our Hemp Oil is abundant in immune-supporting goodness, with Vitamin E, plus Omegas 3, 6 and 9 that are more easily absorbed than any other plant oil plus a long list of naturally occurring vitamins and minerals which make a great addition to any healthy diet. Omega 3 and 6 are great for the regulation of cholesterol and blood pressure, as well as supporting the health of both the heart and the joints. Because our oil is made from completely raw ingredients, you can be sure that all of the amazing health-giving nutrients and enzymes remain intact too! Our Hemp seed oil is also naturally free from cholesterol and trans-fatty acids and is completely kosher.
Research suggests that hemp seed oil may also help to combat arthritis, eczema and PMS, due to it containing such significant amounts of Gamma Linolenic Acid (GLA) - an Omega 6 fatty acid.
Our light-refracting, BPA-free plastic bottle is widely recyclable and will preserve the flavour and freshness so that this amazing product will be perfect from the first use to the last. Keep Hempiness hemp seed oil refrigerated (or frozen) before use for optimal freshness - if so it will last 12 months unopened, or 4 once opened.
We're the oldest Organic Hemp Foods Company in the UK, and our products are considered the highest quality hemp seed products available in the world, with our mill being awarded the highest quality control award possible.
Packaging:
All of our hempseed oils come in BPA-free recyclable plastic bottles.
Features:
• ORGANIC, RAW & VEGAN
• HIGH IN PROTEIN & AMINO ACIDS
• HIGH IN MAGNESIUM, IRON & ZINC
• FREE FROM GLUTEN, SOY, LACTOSE, CHOLESTEROL & GM
• GREAT SOURCE OF OMEGA 3, 6 & 9
• SOURCE OF GAMMA LINOLENIC ACID (GLA)
• NO ADDED SUGARS OR SWEETENERS
Ingredients: 100% Organic Virgin Cold Pressed Hemp Seed Oil
Storage: Store in a cool dry place, away from direct sunlight. Keep refrigerated (or frozen) before use for optimal freshness - if so it will last 12 months unopened, or 4 once opened.
Sizes Available: 250ml, 500ml, 1litre, 5litre, 25litre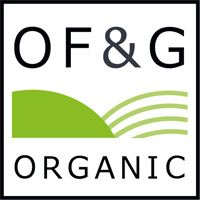 NUTRITION AND HEALTH CLAIMS MADE ON PRODUCT
according to (EC) No 1924/2006 and (EU) No 432/2012
Product is: 1) Sugar-free, 2) High in vitamin D, 3) Source of vitamin E, 4) High in omega-3 fatty acids, 5) High in polyunsaturated fat, 6) High in unsaturated fat.
- Alpha-linolenic acid / Linoleic acid / Replacing saturated fats with unsaturated fats in the diet contributes to the maintenance of normal blood cholesterol levels [The beneficial effect is obtained with a daily intake of: 2 g of alpha-linolenic acid /10 g of linoleic acid; Monounsaturated and polyunsaturated fatty acids are unsaturated fats].
- Vitamin D contributes to normal absorption/utilisation of calcium and phosphorus, normal blood calcium levels, the normal function of the immune system, the maintenance of normal bones, muscle function and normal teeth and it has a role in the process of cell division.
- Vitamin E contributes to the protection of cells from oxidative stress.
FATTY ACIDS

per 100g of total fat

omega-3 acids

19.37%

omega-6 acids

56.99%

mega-9 acids

9.00%

C 16:0 palmitic acid

5.46%

C 16:1 palmitoleic acid

0.11%

C 18:0 stearic acid

2.18%

C 18:1 oleic acid (cis isomer)

9.00%

C 18:2 linoleic acid

55.83%

C 18:3 alfa-linolenic acid

20.35%

C 18:3 gamma-linolenic acid

4.01%

C 20:0 arachidic acid

0.79%

C 20:2 eicosandienoic acid

n.d.

C 22:0 behenic acid

0.37%

C 22:1 erucic acid

n.d.

C 24:0 lignoceric acid

0.18%