Pure Hemp Linen - 100% Organic Hemp - 4.6oz
This fabulously flowing linen-like 100% hemp fabric covers a multitude of uses in all manner of clothing & interior projects. The natural colour of the hemp fibres makes this a wonderful choice for anyone who likes a pure and natural look to their fabric, and it also takes dye very well thanks to the super absorbent nature of hemp!
"The colour of this fabric is lovely, it's blend of natural hues make it ideal for anyone interested in historical costuming. The weave is very fine with few slubs that make it reminiscent of a finer, more expensive linen. It is a light to medium weight which would gather well and be perfect for tops, shirts and slips." - Vicky, Sewstainability.blog
100% MONEY
BACK GUARANTEE.
Despite its light weight and light colour, this is a hardwearing material. Made from 100% hemp its uses vary from shirts to shawls.
Looking for a heavier weight, follow this
link

.
---
Priced per full metre length plus offers on 10m, 25m, 50m & 100m. For orders of 50m and above, please contact us for stock/delivery times.
Please note, that once sent, all cut fabrics are non-refundable so please order a swatch if uncertain. We always recommend checking with a new swatch before ordering, as the minimal treatment and organic cultivation methods may result in subtle changes in the hemp fibres, from batch to batch.
Please check the fabric for any faults, imperfections or marks, as we are unable to accept returns of washed or cut fabric.
---
We offer a range Eco Reactive Dyes which can be easily used in your washing machine at home.
Download our full fabrics prices and specifications data sheet here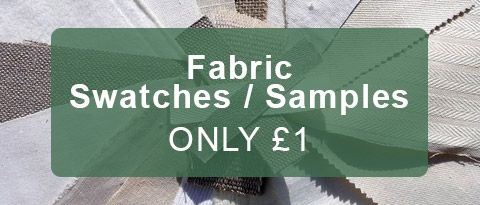 Yarn Spec: 26N x 26/1N(warp x weft) Density: 220 x 187 Weight: 4.6oz/yd2 / 156g/m Width: 60 inches /152 cm Fabric: 100% Organic Hemp Colour: ECRU
Customers who bought this item also bought...