Hempiness Premium Organic Hemp Flour
Our Organic Hempiness Flour is a fantastic, healthy alternative or addition to other flours with a subtle nutty flavour, and is brilliant for combining in breads, cakes or even smoothie recipes. It's also great for those with food intolerances, as it's naturally vegan, gluten and yeast free and lactose-free.
100% MONEY
BACK GUARANTEE.
To produce our Organic Hemp Flour, we firstly crush hemp seeds for oil in order to create Hemp Seed Cake, before milling and sifting to finish with this raw, high-quality flour. We've made sure to use all raw ingredients, with absolutely no heating above 42°C, so the enzymes are kept alive in order to ensure maximum healthfulness of the product!

Just like so many of our amazing hemp products, this flour has a whole host of health properties; it has a very high protein content at 24%, making it ideal for incorporation in vegetarian and vegan diets, is high in Omega 3 and Omega 6, and is fibre rich too! Because of the high-protein content though, you may want to be careful with simply swapping for your usual flour in recipes - we recommend from ¼ to ⅓ of the total flour content should be substituted with our Hemp Flour for best results.
The cardboard packaging is made from wood from certified sustainable forest cultivation.
Features:
• Gluten Free Flour
• High in Omega 3 and Omega 6
• Excellent protein content at 24%
• Good level of Fibre
• Great source of vitamins and minerals
• Add to smoothies, baking and cooking
• Suitable for vegetarians and vegans
• Wheat and Dairy Free
Ingredients: 100% Hemp Seed
Storage: Store in a cool dry place, away from direct sunlight.
Sizes Available: 500g, 1kg, 2.5kg, 15kg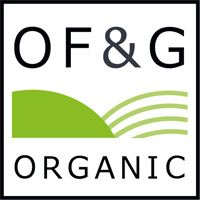 NUTRITIONAL INFORMATION

per 100g

Energy

1202kj/290kcal

Fat

6.6g

- Of Which Saturated Fat

0.7g

- Of Which Polyunsaturated Fat

5.3g

- Of Which...

- Linoleic acid (Omega-6)

3.6g

- Alpha Linolenic acid (Omega-3)

1.3g

- Gamma Linolenic acid (Omega-6)

0.3g

Monounsaturated

0.7g

- Of Which...

- Oleic acid (Omega-9)

0.5g

Carbohydrate

6.0g

- Of which sugar

6.0g

Dietary Fibre

48.9

Salt

0.03g

Protein

24g
Packaging Information
250g and 500g Pouches: Plastic-free and compostable. Made from kraft paper and corn starch. Zip-lock for easy resealing.
1kg Pouch: Eco kraft pouch, foil lined for optimal freshness. Recyclable outer. Zip-lock for easy resealing.
2.5kg Pouch: Omnidegradable (breaks down in any environment) kraft paper pouch. Compostable, breaks down leaving no microplastics. Zip-lock for easy resealing.
Labels: Made from matt-white uncoated wood-free paper, with acrylic based, pressure sensitive adhesive.