Hempiness Organic Premium Whole Hemp Seed
We just love our Premium Organic hemp seeds! They're grown within Europe and packaged right here in the UK and are completely raw and untreated, creating a product that is both great tasting and great value.
100% MONEY
BACK GUARANTEE.
These whole hemp seeds, which are a great source of dietary fibre can be used in a load of ways in the kitchen; lightly toast or roast them and have them as a snack, make hemp milk from them, or sprinkle over dishes for a nutritional boost!
As well as their amazing taste, we love our hemp seeds for their unrivalled health benefits; they're a high-quality, complete protein (meaning they contain all 9 essential amino acids in ideal proportions), making them a great choice for vegetarian and vegan diets, and have high levels of magnesium, zinc, iron, phosphorus and calcium, meaning that they're a great nutritional addition for any meal. We also love that they're packed with Omegas 3, 6 and 9 and contain Gamma Linolenic Acid (GLA) which research suggests can combat arthritis, eczema and PMS. Because our whole hemp seeds are completely raw, the enzymes are kept alive in order to ensure maximum healthfulness of the product!
In keeping with our eco-conscious values, our hemp seeds are packaged in plastic-free biodegradable, sustainable, cellulose packaging for sizes up to 1kg and craft paper bulk bags for larger sizes.
This product is entirely free from gluten, soy, lactose, cholesterol and GMO ingredients too.
Packaging:
250g, 500g, 1kg: These sizes of whole hemp seeds come in 100% plastic-free biodegradable and compostable cellulose-based packaging.
2.5kg, 5kg, 10kg, 25kg: These sizes are packaged in biodegradable and recyclable paper bags, 100% plastic-free.
Features:
• ORGANIC, RAW & VEGAN
• HIGH IN PROTEIN & AMINO ACIDS
• HIGH IN MAGNESIUM, IRON & ZINC
• FREE FROM NUTS, SUGAR, GLUTEN, SOY, LACTOSE, CHOLESTEROL & GM
• GREAT SOURCE OF OMEGA 3, 6 & 9
• NO ADDED SUGARS OR SWEETENERS
• GREAT SOURCE OF FIBRE
Ingredients: 100% pure organic hemp seeds
Storage: Store in a cool dry place (<20 °C) away from heat or sunlight. Ideal humidity between 30-50%.
Sizes Available: 250g, 500g, 1kg, 2.5kg, 5kg, 10kg, 25kg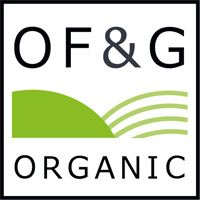 NUTRITIONAL INFORMATION

per 100g

Fat

32.7g

- Of Which Saturated Fat

3.2g

- Of Which Monounsaturated Fat

3g

- Of Which Polyunsaturated Fat

26.5g

Carbohydrates

2g

- of Which Sugar

2g

Dietary Fibre

29.7g

Protein

25.6g

Salt

<0.01g

Energy Values

464kcal/1917kj
Packaging Information
250g, 500g and 1kg Bags: Made from natural clear cellulose derived from renewable wood pulp. Accredited biodegradable & compostable to 'BS EN 13432' standard. Approved for Anaerobic digestion (ISO 15985) & Marine biodegradation ASTM D6691-09. Tested to ensure that once composted there are no adverse effects on plant growth.
2.5kg Bag: Kraft paper, with absolutely no plastic. Recyclable.
5kg and 10kg Bags: Kraft paper, with absolutely no plastic. Recyclable.
Labels: Made from matt-white uncoated wood-free paper, with acrylic based, pressure sensitive adhesive.