Hempiness Original Premium Hempseed Oil in Capsules - Vegan
Get all the benefits of our amazing Hemp Seed Oil, in the convenient form of our Vegan Capsules! These hemp seed oil capsules are made from the ultimate hemp seed variety with the highest nutritional profile of any known hemp seed on the planet.
100% MONEY
BACK GUARANTEE.
Our cold-pressed Hemp Seed Oil capsules are abundant in immune-supporting goodness, with Vitamin E, plus Omegas 3, 6 and 9 in a ratio that is more easily absorbed than any other plant-based oil. Omega 3 and 6 are great for the regulation of cholesterol and blood pressure, as well as supporting the health of both the heart and the joints. Because our oil is made from completely raw ingredients, you can be sure that all of the amazing health-giving nutrients and enzymes remain intact too!
Research suggests that our hemp seed oil capsules - from Finola Hemp Seeds - may also help to combat arthritis, eczema and PMS, due to them containing such significant amounts of Gamma Linolenic Acid (GLA) - an Omega 6 fatty acid.
Our capsules are free from gluten, soy, lactose, cholesterol and GMO, with no added sugars or sweeteners, as well as having no cholesterol or trans-fats. They're also vegan-friendly.
Because these capsules are of purely vegetable origin they're totally suitable for vegetarians, vegans and ethnic and religious groups.
Features:
• ORGANIC, RAW & VEGAN
• HIGH IN AMINO ACIDS
• A SOURCE OF MAGNESIUM, IRON & ZINC
• FREE FROM GLUTEN, SOY, LACTOSE, CHOLESTEROL & GM
• GREAT SOURCE OF OMEGA 3, 6 & 9
• SOURCE OF GAMMA LINOLENIC ACID (GLA)
• NO ADDED SUGARS OR SWEETENERS
Contents (per unit): 120 vegan soft gel capsules with 1000mg in each capsule.
Dosage: recommendation is 2-3 capsules taken twice a day.
Ingredients: 100% pure organic cold-pressed hemp seed oil. Vegetable-based Capsule: SeaGel (Carrageenan extract and modified starch), Glycerol, Water
Storage: Store in a cool dry place (<20 °C) away from direct sunlight.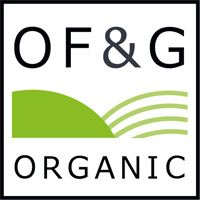 Packaging Information
120 Capsule Pots: HDPE plastic pot and lid. Packaging is 100% recyclable.
360 Capsule Pouches: Biodegradable Kraft paper pouch, with a translucent window made from cellulose and starch film. Fully compostable. 100% biodegradable in 10 weeks. Made from renewable materials. Zip-lock for easy resealing.
Labels: Made from gloss white coated wood-free paper, with acrylic based, pressure sensitive adhesive.